METHOD
An integrative training, therapy and lifestyle method for healthier dancing.
Body, mind & soul
We focus on the whole person, including all aspects of life, and combine conventional medical treatment with complementary therapies.
From dancers 4 dancers
As active dancers with many years of experience, we know the specific requirements and needs of dancers.
Dance science
The HE4DS method is proven in practice and applies the dance scientific insights of our clinical research with dancers.

YOUR BODY STRUCTURE
This is anatomy and physiological movement. Learn how to apply dance-related movement analysis, functional exercises, integrative stretching and self-treatment techniques for dancers. All exercises are directly related to dance movements and can be performed in addition to your dance training.

YOUR BODY CHEMISTRY
Your body is full of biochemical and metabolic processes and you got to understand how they work, so you can influence them in a beneficial way. We show you how. The focus is on the basics of nutrition and the vegetative nervous system. We explain vital substances, legal doping, as well as regeneration and the interaction of stress and pain in relation to the neurophysiology of yourself as a dancer.
YOUR MIND
Dancing is a mind-game: The focus is on your psychology. Be it motivation, depression, trauma, identity, performance pressure or even stage fright. The mental training and breathwork techniques learnt are based on findings from sports psychology and other disciplines like diving. These techniques improve the stress competence in typical dance scenarios and promote a relaxed focus.
YOUR SOUL
You know it, we know it: It's all about LOVE for dance. Empowerment and psychological well-being are significant factors in dancing. We teach non-verbal communication and non-violent conflict resolution skills through dance and how to apply them in everyday situations. Discover new ways to enjoy your dance even more.
The HE4DS method is proven in practice and applies the dance scientific insights of our clinical research with dancers.
We have been doing research in dance since 2014. Our science focuses especially in the dance style Breaking.
Find the latest scientific papers below.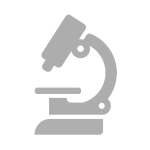 2021: Evaluation of a standardized screening test battery
Analysis of the mental and physical prerequisites for pro breakers
Read the Abstract
2021: Injury profiles of B-Girls from South America
Prevalence and associated factors
Read the Abstract
2018: Self-Myofascial Vibro-Shearing
A Randomized Controlled Trial of Biomechanical and Related Changes in Male Breakdancers
Read full Paper
Through the cooperation with our research partners the HE4DS method is continuously maintained at the cutting edge of medicine and science.
Who we worked with: Our References